THE HOUSE IS OURS!
THANK YOU JESUS!
We closed on the house yesterday, thank You Lord! We were SO excited to get over there... as soon as they gave us the keys, we were out the door, haha! And guess what we walked in to?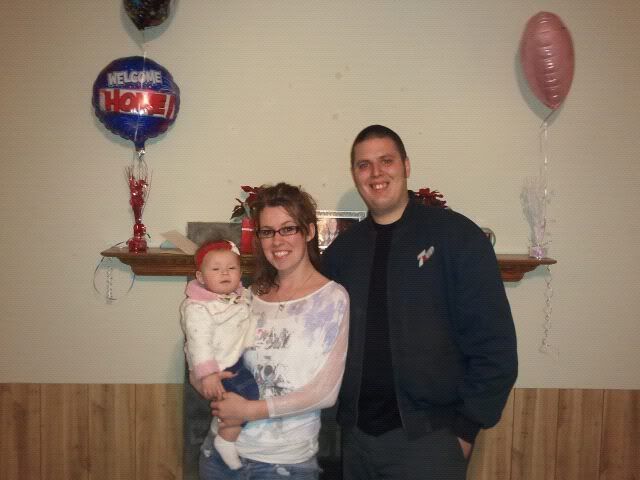 The previous homeowners gave us some house-warming presents! :) They bought balloons that said "Welcome home" and had a picture of all of us on the mantle. They also bought us an end table for our living room that had a Scentsy warmer on it with a scent. It was SO sweet of them and above and beyond all that we could have expected. Honestly, all we expected to walk in to OUR HOME.
I could have just bawled my eyes out yesterday. All of these blessings and sometimes I just don't feel deserving, but I am thankful that He sees us through His eyes and not the eyes of others.
I took 22 BEFORE pictures of the house so I could do comparisons as we begin decorating and putting our furniture up. Of course, I'll post all of those so stay tuned for that :)
Thank you all for joining us on this journey... the journey of taking this beautiful house and making it a HOME.