We went and looked at a house today! :) We REALLY would like to purchase it so that we can save up money and fix it just how we like it :) Here's what it looks like:
It has a master bedroom with a master bathroom and YES, the master bathroom has a jacuzzi tub :)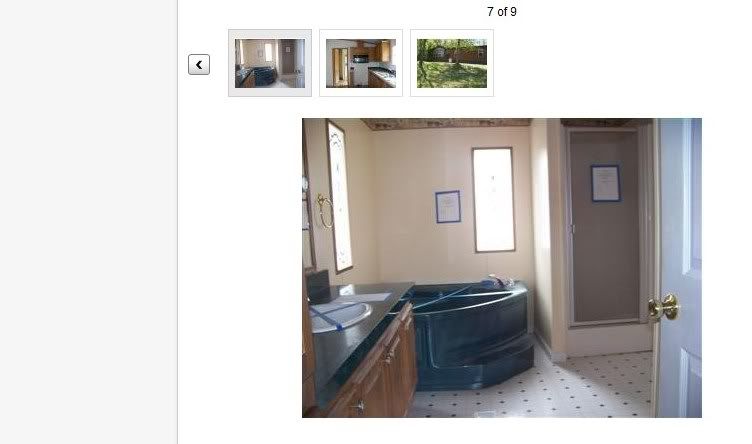 Then there is a beautiful kitchen with an island where I can set up barstools and serve the kids breakfast! A dining room with a sky light. A huge living room with gorgeous windows. Two bedrooms, another bathroom, and a huuuuuge room we're going to make into a game room (with a pool table and a bar!) I hope we can get it!! :) Just keep your fingers crossed and pray for God's will!