Today was an AWESOME day.
Well--- first of all, I got to spend the whole day with E and Tayler. That makes every day pretty great, right? We went to visit some friends and on our way back, Ethan stopped at a restaurant to see one of his buddies. While they were there, they went next door and were in there for 30 MINUTES while I was sitting in the car feeding Tayler and getting her to sleep. I was getting frustrated because I was tired, we were going to be late to meet my parents at the fair.....
So, FINALLY, Ethan comes out of the store with a bag. I was furious. He was over there spending money that he shouldn't have been spending........ He hands me the bag, I open it up, and boy did I feel ridiculously stupid, hahahaha! Guess what he bought me?
Yep! A new camera. Actually--- AN AMAZING camera. I am in love! I love my digital camera that I have, but E said that he wanted to buy me a big camera, haha. Those were his words hehe! Isn't he the cutest? I was so excited that it even had a strap to hang around my neck. Soooooo, I couldn't really be that mad about him spending money after that LOL. Amazing how that works, right? ;) But I am so thankful for it. I LOVE it so much!
And since I had such a lovely camera, I HAD to bring it along to the fair! We had SUCH a good time! Tayler was being her usual cute self ;) She has this rattle that is her absolute favorite and she was hanging on to it, chewing it, and shaking it all last night...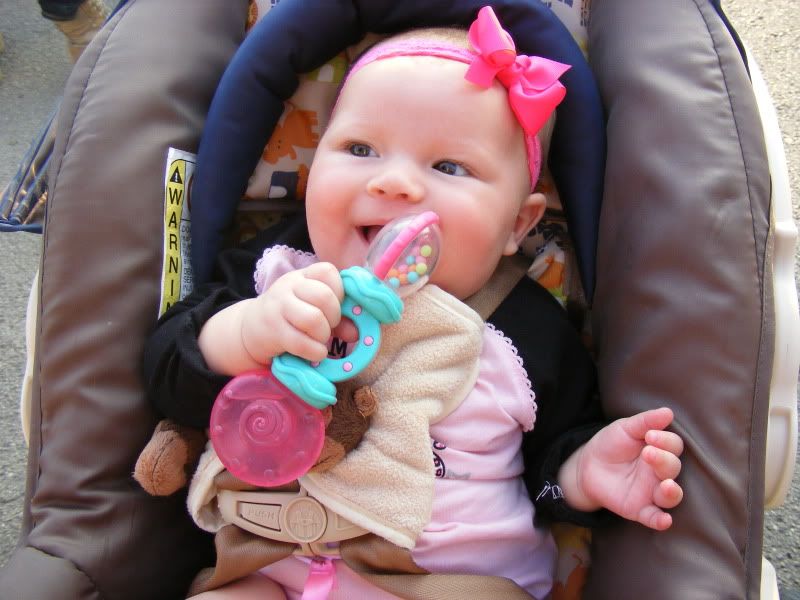 I seriously am in love with that little girl.
We even met Matt, Carrie, and Jaylee there! I miss these guys. We moved about 2 months ago and haven't seen them as often as we used to, so it was nice to hang out with them again!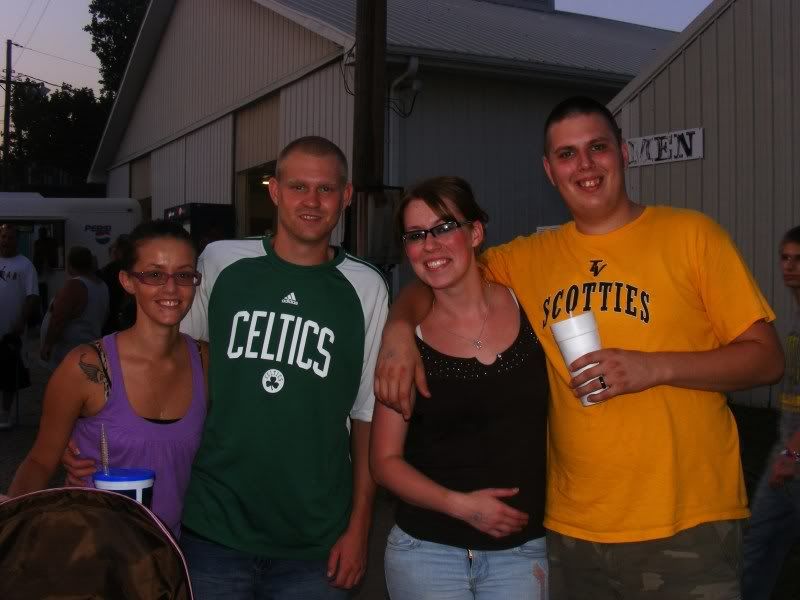 Gigi and Tayler posed for a picture for us... I think Gigi is so happy cause she had saved up calories all week long to eat terrible at the fair, haha! We enjoyed fries with vinegar, cheeseburgers, funnel cakes, and donuts. Yum!

Those are two of my favorite girls right there :)
And I HAD to share this picture of Tayler. She was cracking me up. We said it's like she was saying,
OH NO SHE DIDN'T!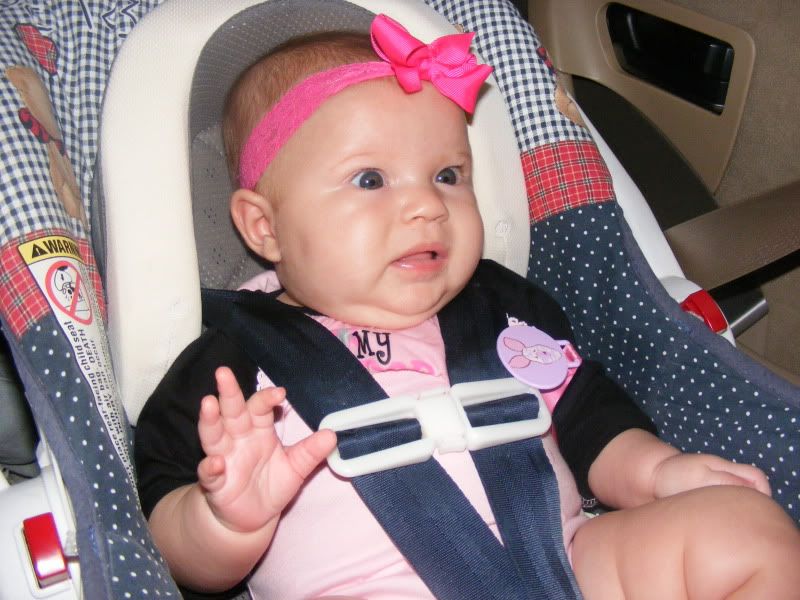 haha! Cheers :)
(And side note: I did complete the 30 Day Shred today... Level 2. What? What? haha! I'm so happy! We'll see if there are any good results from this soon!)