Monday was a FAMILY day :) Ethan is preparing to switch jobs (which means he is back to day shift!) so we are spending as much time together as possible :) And that means spending A LOT of time with our Tayter-Monster, who has become quite the thumb sucker here lately! Darn teefers! :P She sucks and sucks on that digit.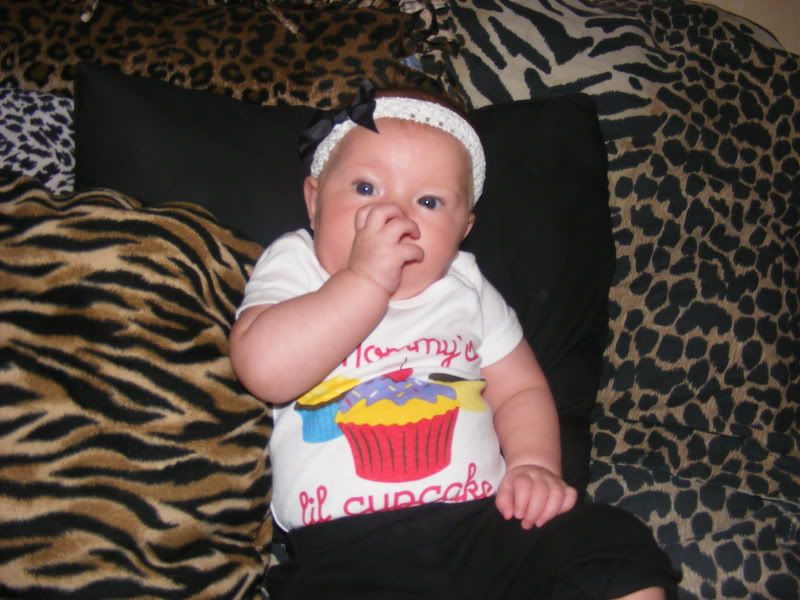 And how freaking cute is that shirt? Matt and Carrie bought that for her before she was even born. Of course, I was a fan--- Mommy's Lil Cupcake ;) It's true!
And Tayler is reaching and grabbing everything now-- including Daddy's koolaid glass, Mommy's laptop, Mommy's cell phone......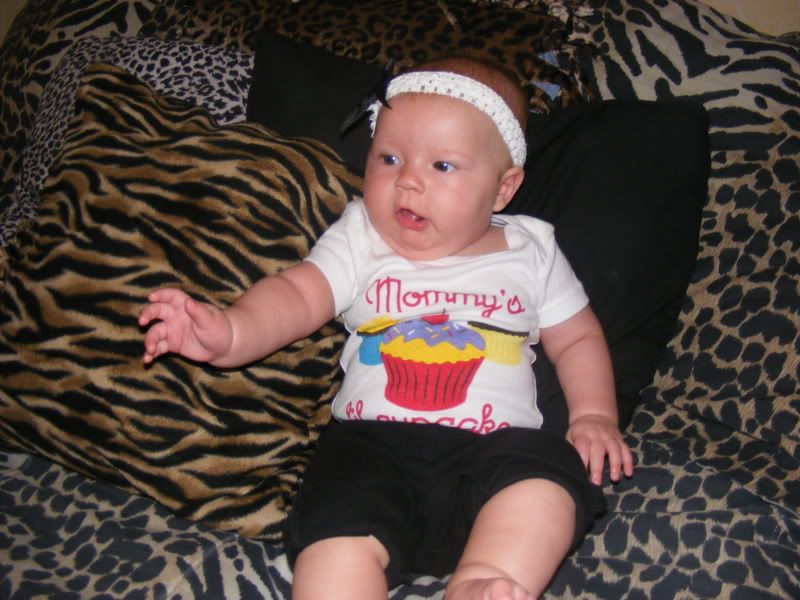 Just imagine when she's MOBILE. Oh Lawwwd! haha! :)
And what did we do Monday night?
Oh, we cuddled up and watched 'Hocus Pocus.' When that's on TV, you know it's a sure sign that fall is DEFINITELY around the corner.... BLESS THE LORD! :)
Cheers!