Tayler got some new bibs today. Since we've started this journey of baby food, things have gotten a little messy, haha! She's teething, so she feels the need to chew on her fingers... and that PLUS baby food is just a disaster, haha! Food gets EVERYWHERE and the bibs we have aren't water proof... (I know, we are brilliant!) so Gigi bought her some new water proof bibs and boy, they've eased the craziness a bit, haha!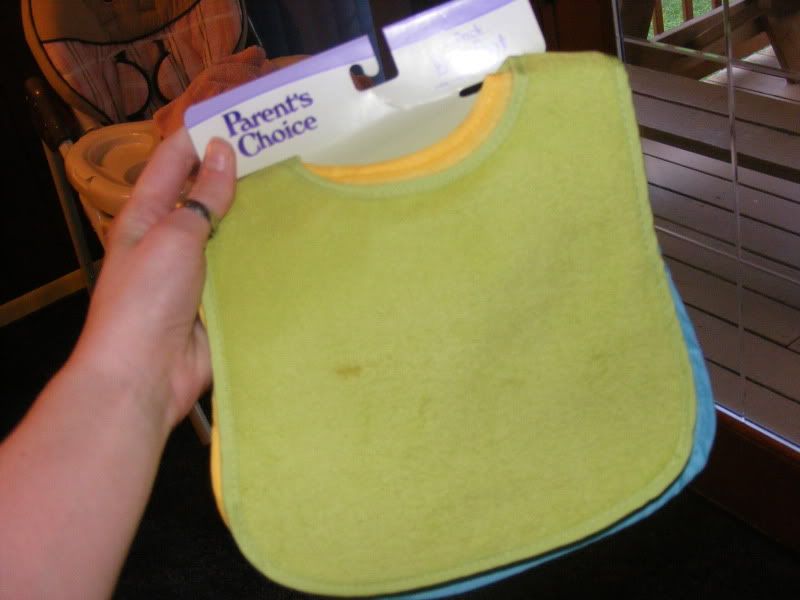 And guess what else Gigi did for us? We are going to an Alumni Football game where I used to go to High School this weekend and since we didn't have ANYTHING for Tayler, Gigi made her a bow that will clip on her white headband (and then she's just going to wear a white onesie and jeans :))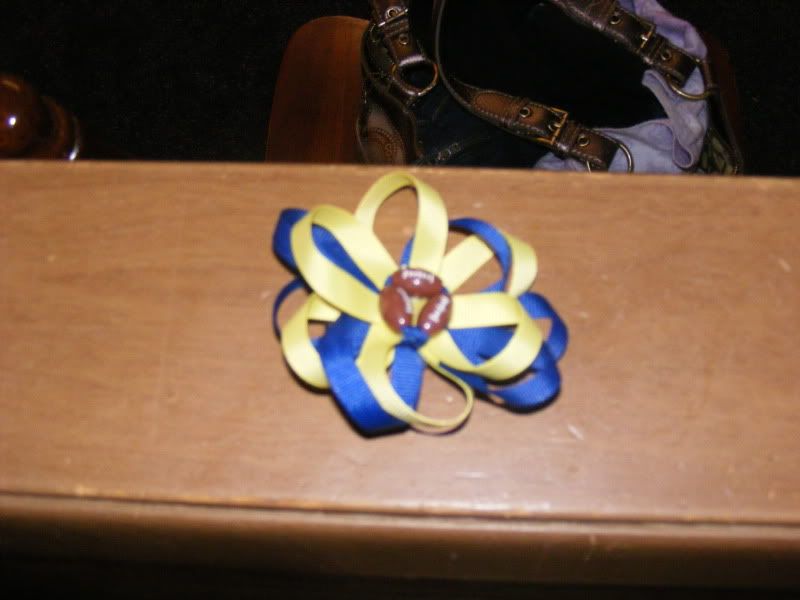 Isn't that the cutest? Thanks Gigi! You did a great job :)
After all of that excitement, haha, we had a fun night with Tayler. Daddy played with her and made her giggle lots while I took tons of pictures, although I'm only sharing one right now :)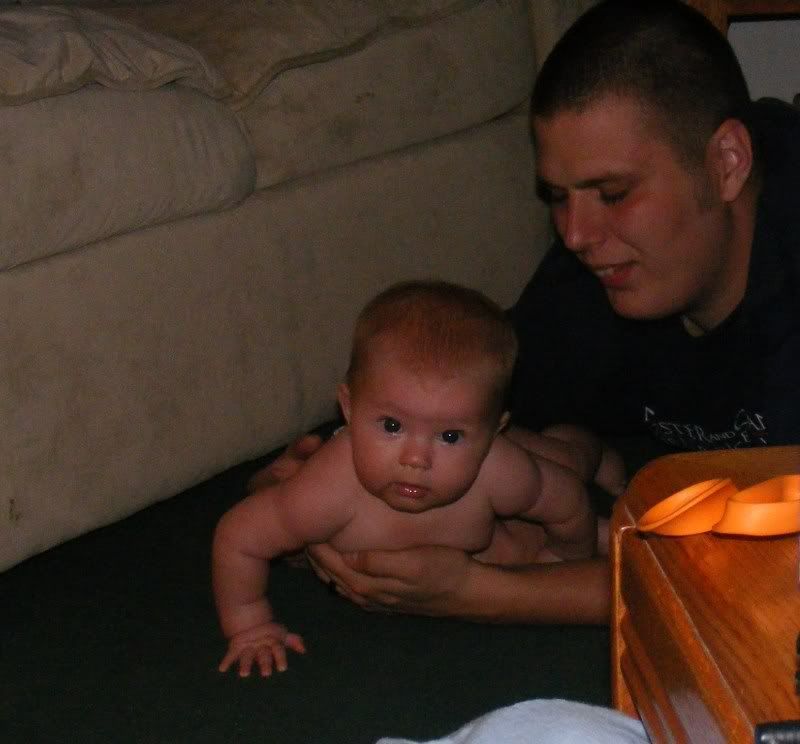 That little girl is our world :)
And after play time, it was bath time so we could get ready for bed. Tayler is now sitting up in her bath tub like a BIG GIRL!!!
She's getting entirely too big and too ornery, haha!
Cheers to Project 365! :)
PS: 30 Day Shred is still going good! I am doing it Monday-Friday and so far, I haven't missed a day! That's good for me since Project 365 was the ONLY thing I've stuck with LOL! Well, besides college :)