Friday, Tayler and I had a pretty laid back day. I worked on an article early in the morning, then we cleaned the house. After that, it was relaxation time :) Ethan and I were having a "date night" later on that evening, so I wanted to get as much cuddling in as possible! :)
Gigi bought Tayler a new shirt the day before, so I put it on her today and I have to say that she looked absolutely ADORABLE.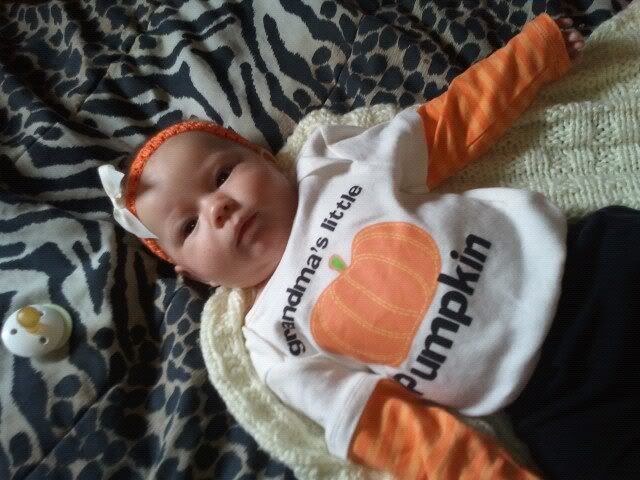 "Grandma's Little Pumpkin" :)
Perfect for Fall!
We snuggled, watched Cartoons, then once Daddy, Gigi, and Papaw got home, Ethan and I got ready and we said our goodbyes to Tayler. I don't think she really cared we were leaving, haha! She was playing with her "best friend" and her Papaw!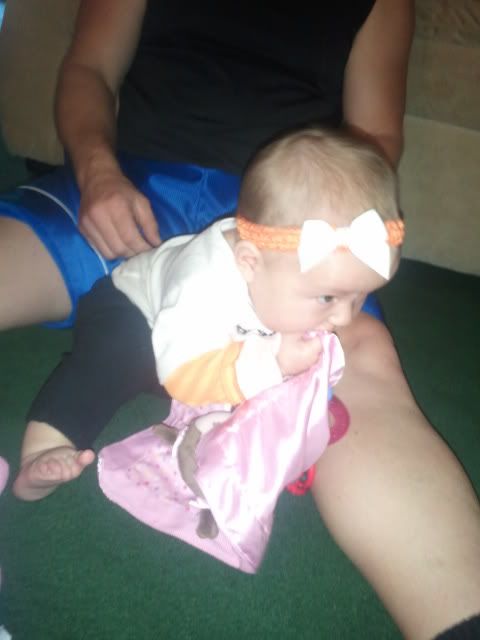 Okay. Maybe she wasn't PLAYING with her best friend, haha! (She was biting her!) But either way, she was pretty preoccupied.
I'll reveal more about our "date night" later. Keep your eye out for some crazy, exciting news y'all!
Cheers!