I haven't felt good here lately, if you couldn't tell by my recent posts. I feel a cold drifting in, darn it. Sore throat, cough, runny nose, stuffy nose (how on earth does that work?) So, Tayler and I... once again... did not do much to do. Not to mention, it's RAINING out and gloomy. Boo! haha. So, we watched cartoons and relaxed today :) Here's Tayler in her jumper. I love that little face: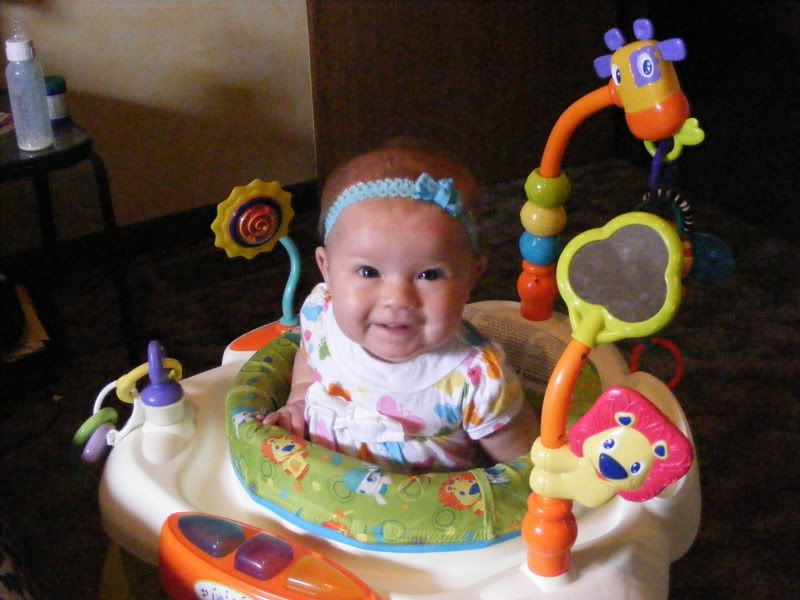 And she loves her jumper! :)
So that's about all I have to show for today, haha! I'm so boring, I know!
Cheers!