We got home from the hotel... TOTALLY relaxed of course :) We spent some time with Marie and Corey and we all enjoyed some Taco Soup made by my sweet, precious momma. Do y'all remember me posting the recipe to that?
Here it is
:)
It was super yummy!
Then we all got ready and Marie, Mom, Tayler, Dad, and Corey all headed out to the ball field to watch Dad and Corey's last ball game. Ethan had to go to work :( Yes, I missed him already. I'm that pathetic, haha! But on a positive note, Tayler looked absolutely adorable if I do say so myself. Who do you think picked out that shirt? haha!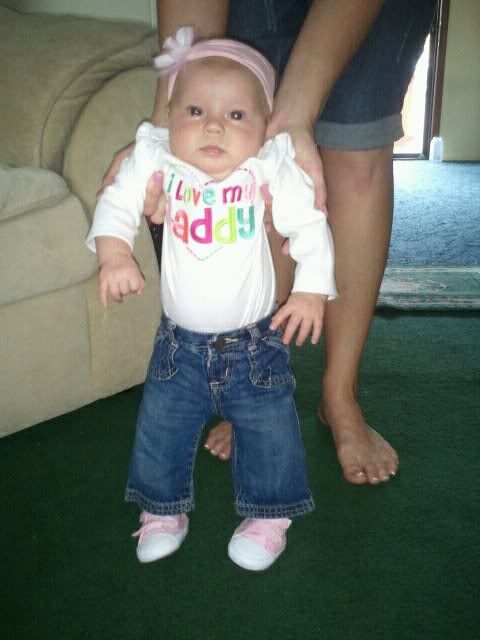 I loved her pink high tops haha!
But I have to tell you. It was soooo cold out when E and I were on the way home from the hotel. Like, we didn't even have the windows of the truck rolled down, so when I got home, I dressed Tayler warm (as you can see)... long sleeves, jeans, socks, tennis shoes. Then, we get out to the ball field (which is by the river... you'd think it'd be cooler there too!) and it was HOT. So, Tayler got stripped, haha. And she thought she was hot stuff sitting in the big girl chair all by her self :)

Mom has a better picture on her camera, but I'll have to wait until later to get that :)
Then, Mom, Dad, and Tayler went to Walmart to pick up a few things and once we got home, Tayler took a long nap and I started organizing our clothes into the closets. I got Tayler and E's done. We have a lot of work to do, but at least the clothes are slowly being put away, haha!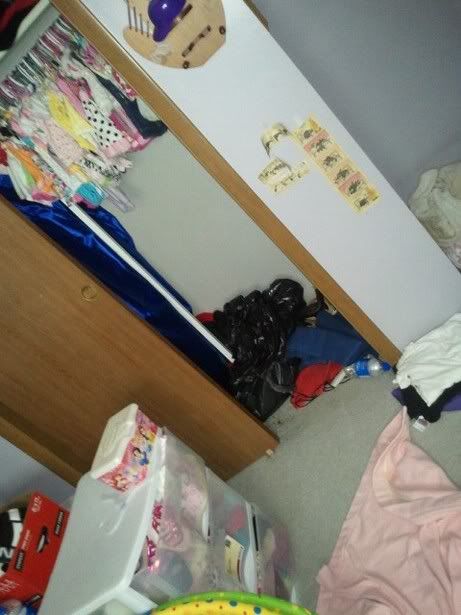 Then I finished the night watching 'Bridezillas' and 'Amsale Girls'... two of my favorites :)